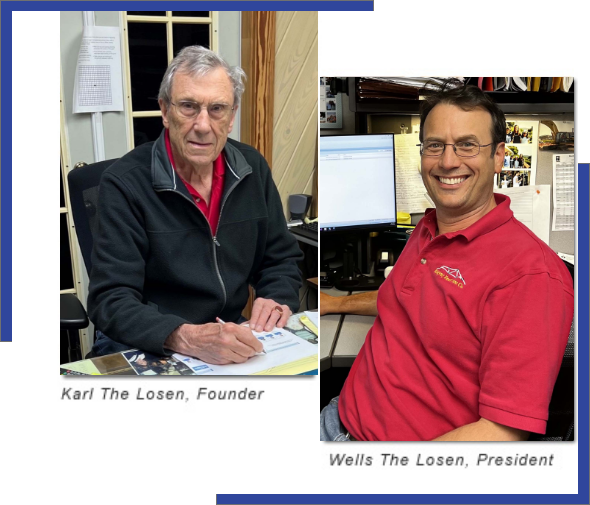 Our Products
We design and supply wood trusses, trim end floor trusses, a wide range of wood I-joist, glu-lams, L.V.L., microlams, parallams, hangers and custom connectors. We also produce engineered designs for traditional dimensional lumber for beams and headers.
We will provide you with a full size (24" x 36") AutoCAD truss layout blueprint and a bound design manual with details including uplifts of each individual truss, as well as handling and bracing information. We can even provide 3-D views of your structure if needed.
We are committed to providing you with the highest quality trusses. We stand behind all the trusses we build with a one year guarantee.